K.A.K. heeft een uitvalsbasis in Schaarbeek vlakbij Liedtsplein. Het K.A.K.huis is een atelier, residentieplek en ontmoetingsplaats. We organiseren er ook regelmatig K.A.K.sessies.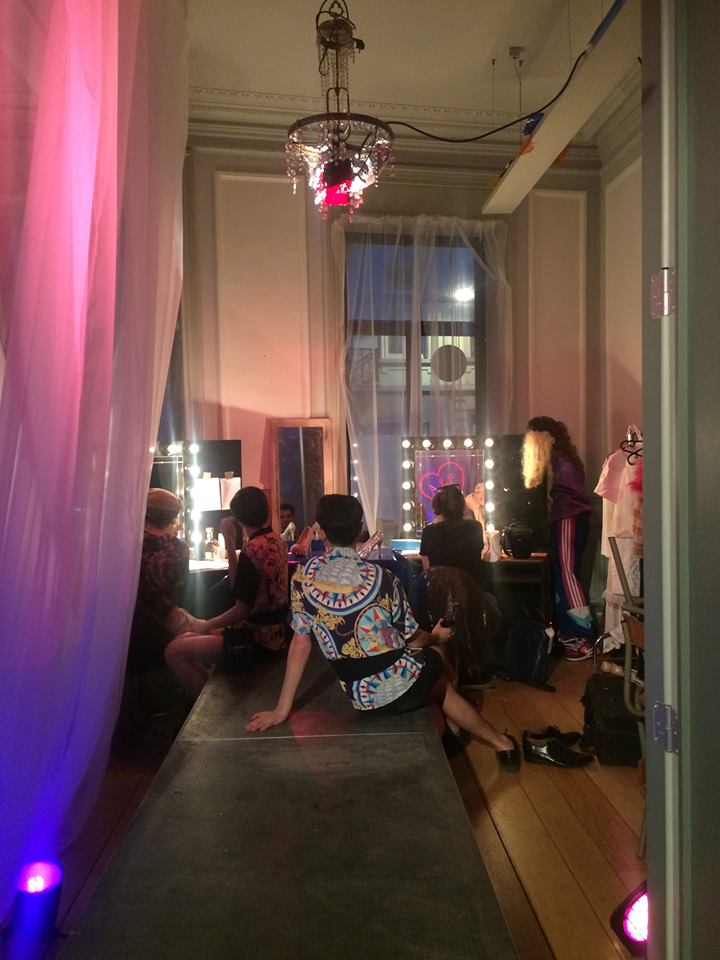 K.A.K.RESIDENCY
In het K.A.K.huis ontvangen we RESIDENTEN uit heel de wereld. Alle disciplines zijn welkom. We laten ons graag inspireren door andere praktijken, ervaringen, gebruiken… Naast een ontmoeting met de makers-spelers van K.A.K. en eventuele samenwerkingen bieden we een werkstudio en een logeerplek aan. Voor verdere info en vragen, contacteer ons op : residents@k-a-k.be !
We are happy to welcome ARTISTS IN RESIDENCE in our house. We are looking forward to meeting curious and open-minded artists, and to confront our visions and practice with those of artists from different disciplines and backgrounds. We offer an accommodation and workspace. For all infos and questions, contact us : residents@k-a-k.be !
Nous sommes heureux d'accueillir DES ARTISTES EN RÉSIDENCE curieux, ouverts et avides de rencontres, comme nous. Nous aimons nous laisser inspirer par d'autres savoir-faire et pratiques. Nous offrons un appartement ainsi qu'un espace de travail, en plus d'échanges et d'éventuelles collaborations autour de nos projets respectifs. Pour tout question ou info : residents@k-a-k.be !
FORMER RESIDENTS

Bilan Gumus & Sihame Haddioui (TransfoCollect)
Catarina Vieira
Scarlet O'Hanna
O.R.G.I.A.
Tinna Ottesen
Butch Merigoni
Seppe De Roo
Dagmar Dachauer
Benjamin Mouchette
Juliane Von Crailsheim
Groep Vers
Sancho Hemelsoen
Barbara Claes
Luna (TransfoCollect)